ISONEM Paint & Insulation Technologies
Floor Coatings
With so many different flooring products available for commercial and residential applications.

LIQUID GLASS
ISONEM LIQUID GLASS is a two-component product which excellently adheres to surface like glass, mosaic, tile, porcelain, ceramic, marble, granite, natural stone, wood, concrete, screed, galvanized sheet, aluminum etc.. The product which has a high resistance to atmospheric conditions can be used for waterproofing and decorative purposes. Produced in transparent the product has high chemical and physical besides excellent water resistance. It is not affected by U.V and outdoor weather conditions.

PRODUCT CATALOG
Click Here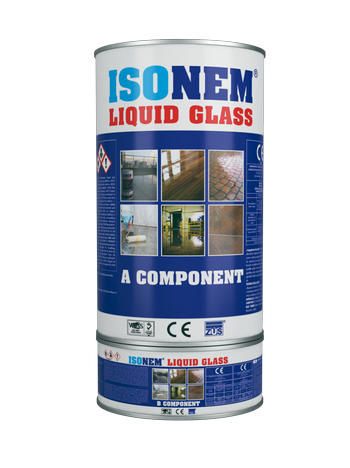 FLOOR 2K
SOLVENT-FREE EPOXY BASED COATING, the interior surface coating system which is solvent-free epoxy resin-based, very high chemical, and physical resistance coatings creating and can be applied in the form of thick coats, developed for protection to concrete and metal surfaces against chemical and physical external effects.

PRODUCT CATALOG
Click Here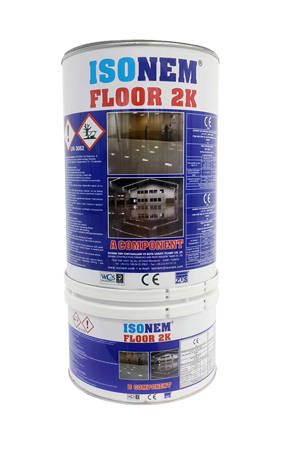 MS FLOOR
ISONEM MS FLOOR is an extremely durable floor coating with strong adherence and UV resistance. ISONEM MS FLOOR, which is water-based and one-component, can be produced in any color, and it is extremely easy to work with its fast drying feature and application that does not require a primer. With its strong structure that is not affected by human and vehicle traffic, it is extremely suitable for use on walkways, floors that will be exposed to vehicle traffic, and asphalt pavements. It is used to obtain a dust-free, decorative surface on asphalt, concrete and cement surfaces indoors and outdoors.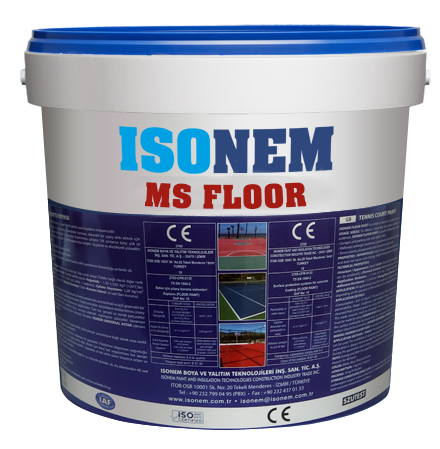 Check Out All Our Floor Coatings Products